Maybe my favorite part of shooting houses is when I come across a listing with an awesome back porch or veranda.  Composing pictures with what the back porch gives you can be a lot more fun than some of the more cubical interior pics.  Handrails, decks and concrete edges provide great leading lines, while pergolas, exterior brick and siding give us cool patterns and textures.   Outdoor colors and light are always great to work with…  then throw in some purdy clouds and sky and you have all the ingredients for great outdoor real estate photos.  Taking pictures of the sky is something I've enjoyed doing since I was a kid, so when it overlaps with work I'm a happy camper.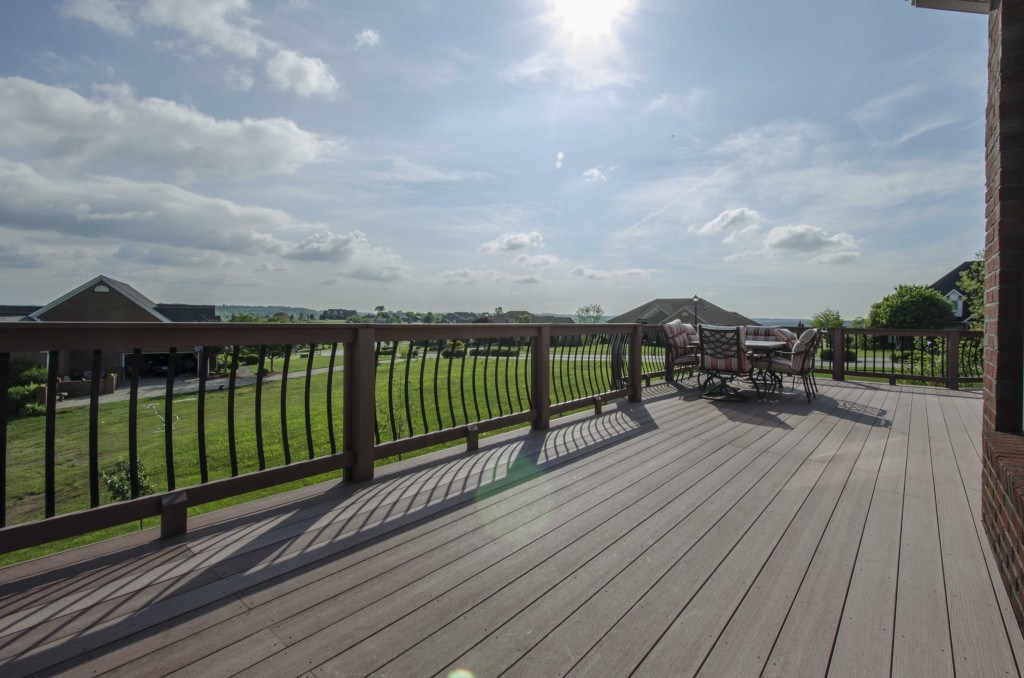 In the Lexington real estate photography business, all pictures are expected to be awesome.  But what makes an awesome photo?  Well, that can be measured a number of different ways, many of which depend on who's judging.  The way I see it if nine out of ten people look at a picture and think its great, it works for me.  In business, if the client's happy, the homeowners happy, and it's a photo I'm personally proud of taking… then I'll take it!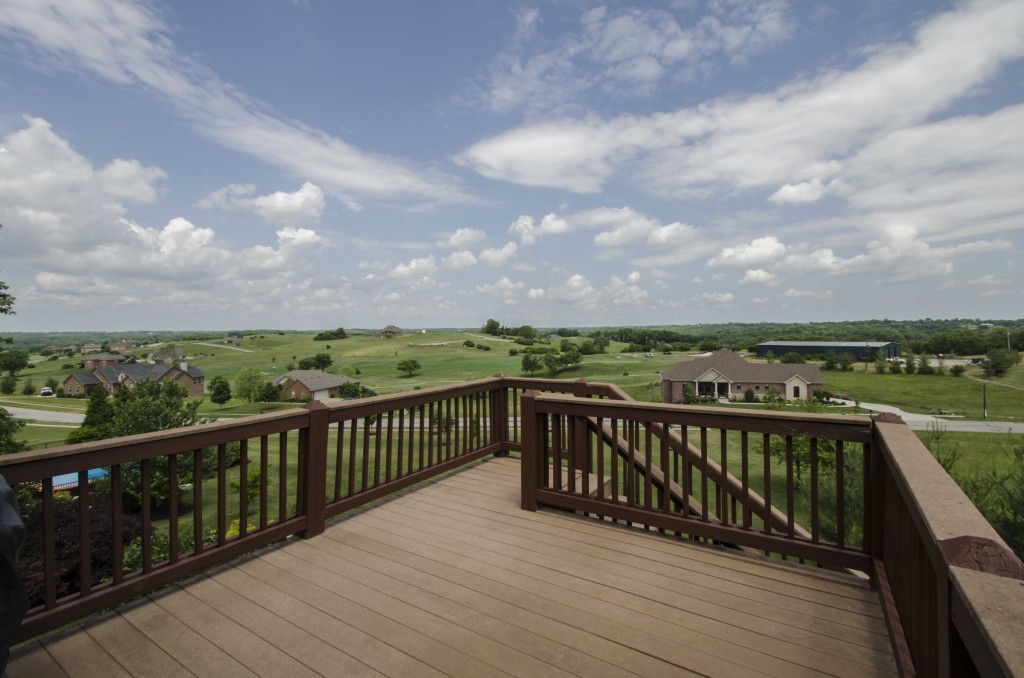 Now, I didn't go to camera college.  I don't have a degree of any kind in photography. (yet) and there's probably a number or photographers out there who might shake their heads critiquing my photos.  But I love what I do, people pay me to do it, and from time to time I get compliments on my work which is always great to hear.   My knowledge comes from research, practice and the experience of learning something new with every opportunity.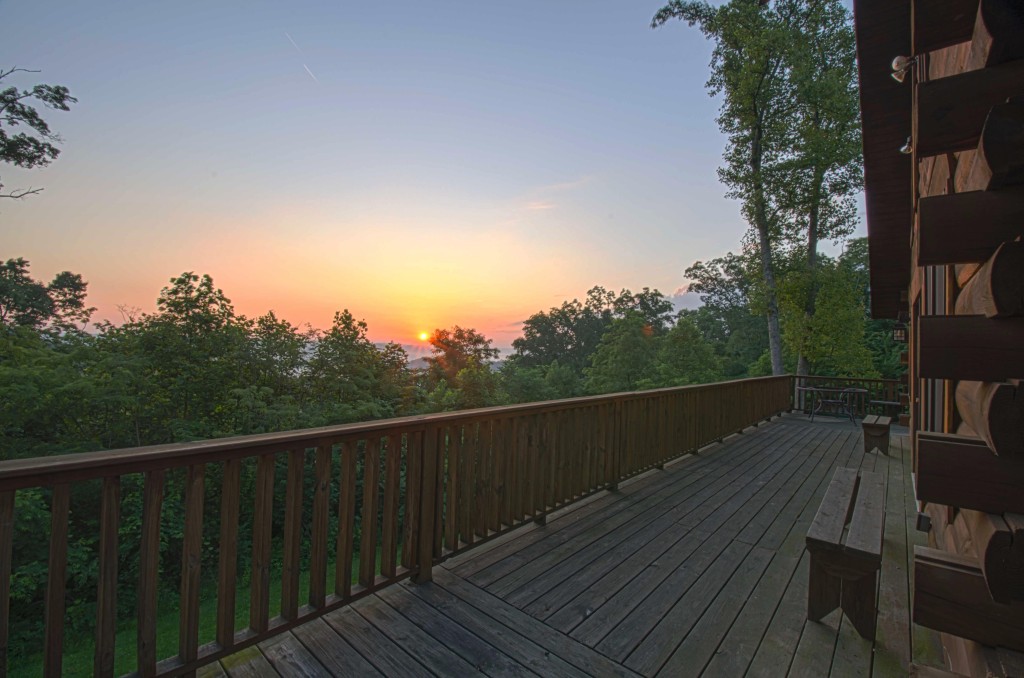 Take away all the technical details of what's going on inside the camera, and you're left with the fun part of where and how to point it.   As far as composition goes, I'm a fan of symmetry.  I like leading lines and getting the eyes to follow paths across the picture.  Sharp angles and lines to follow make great pictures in my opinion, and back porches provide plenty of options.  Skies?  I love skies.   Here's some examples of some of the fun outdoor shots I've taken in the past month or so  on different porches, verandas, and decks.  Keep in mind that all these photos are paid listing photos, and with the importance of getting pictures taken and posted like yesterday for new listings, waiting for perfect lighting in all these wasn't possible.  If I had it my way every sky/background for outdoor listing photos would look something like this: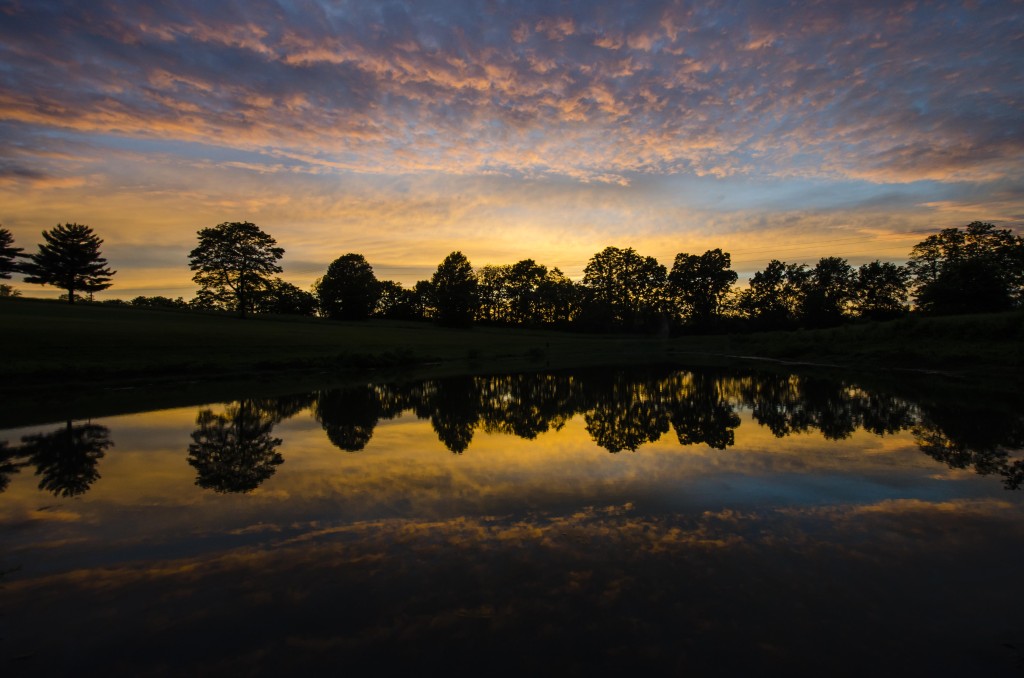 I wish I could do every one of these outdoor shots with golden hour lighting (beautiful sunrise or sunset skies), but those aren't always the circumstances when I'm scheduled for work.   I make the best of the time I have to shoot the houses, and try to shoot from fun and creative angles.
These are some of my recent favorites from adambphoto listing photos.    Enjoy!