Benefits of Staging a Home: picturing it v.s. seeing it
There are a number of benefits of staging a home.  Mainly, it can make a home sell faster.  It helps potential buyers envision living there, and evokes positive emotional reactions that are vital to moving towards the sale.  With new construction homes particularly, staging provides some life and substance to the listing.  There's an emotional difference between looking at a house, and seeing it as a home.  Potential buyers have to put themselves in the home before they can think about buying it.  Can they see themselves living there?  Where would the couch and other furnature go?  What about the T.V. and how would it look?  Professional staging might not answer these questions completely, but it certainly gets potential buyers' minds moving in that direction… which is a necessary step in moving towards the sale of a home.
Real Estate photos are almost always the first meeting between a listing and a potential buyer.  The feeling given off from this first impression is extremely important to getting a buyer's attention.  Lets look at the different feeling it gives you glancing over listing photos with and without professional staging.
First, a photo of one of DB Homes new construction living rooms on Kavenaugh Ln.: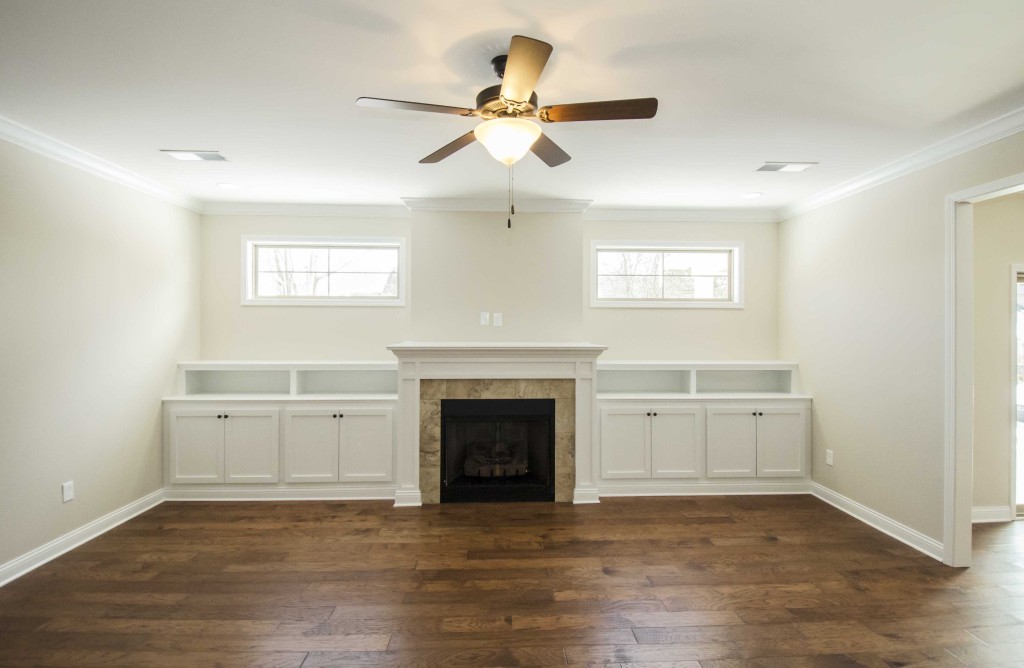 Looking at the first photo, what do we see?  A living room with clean cabinetry, an attractive fireplace, two windows and a beautiful hardwood floor.  There's nothing wrong with this picture, actually it's quite attractive, symmetrical and provides a nice view of the room.  This is a real estate photo of an empty room, in my opinion a pretty decent shot. What are your first reactions to the photo?  Can you visualize a living room set up?  Can your husband/wife visualize the same thing?  The initial reaction is a positive one looking at an attractive room, but you must use your imagination a little.  While the picture is missing life and furniture, eventually the mind gets to a point of thinking "I can picture it."  Picturing it is good.  Seeing it is better.
Now looking at a similar photo of the exact same room staged, and what's your immediate reaction to the picture: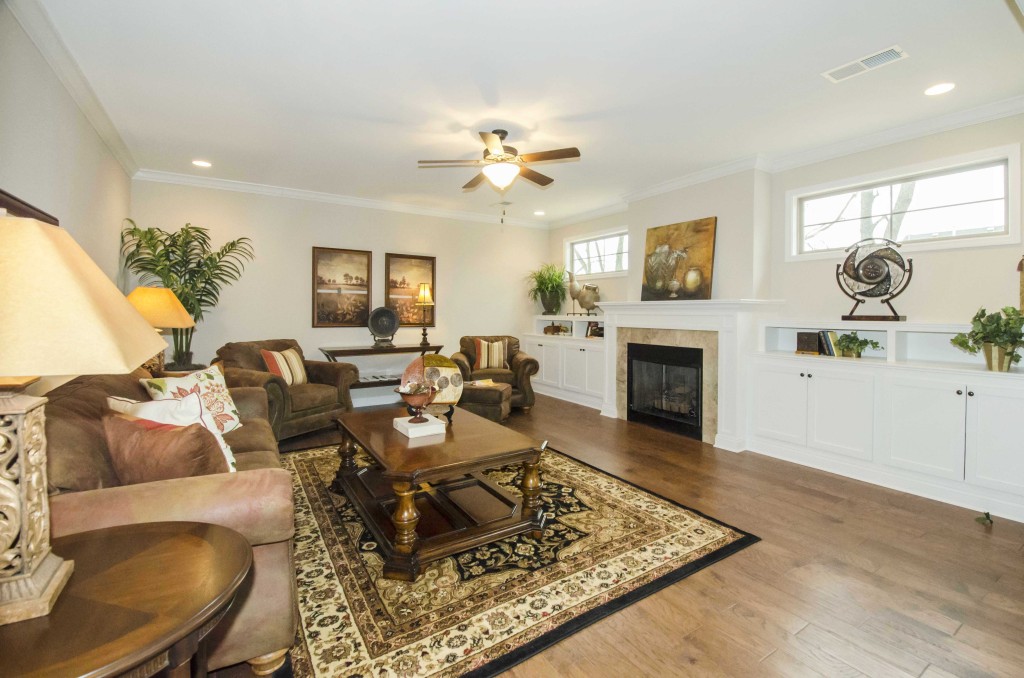 There is automatically a big difference in the first impression.  It's no longer an attractive room with a fireplace, but a comfortable and cozy living room.  It's not a room with potential, but a room you can visualize sitting in.  The bottom line changes from "I can picture it," to "I can see it."  By changing this first impression, it changes the emotional reaction of potential buyers, and will help the sale of a house.
With the same home and same rooms, there is a completely different feeling from looking at the photos.  That feeling can be the difference between a potential buyer continuing their online search, and wanting to have a closer look.  Staging helps bridge the gap between having to visualize it and actually seeing it, and potential buyers have to see it to want to buy it.
 New construction by DB Homes: 

See the difference: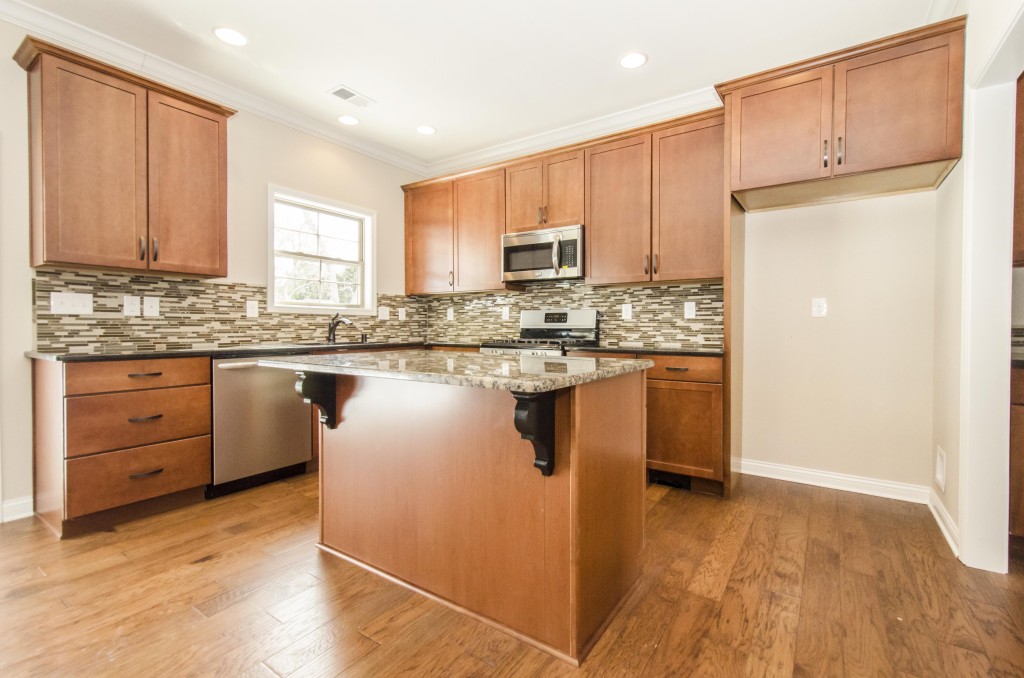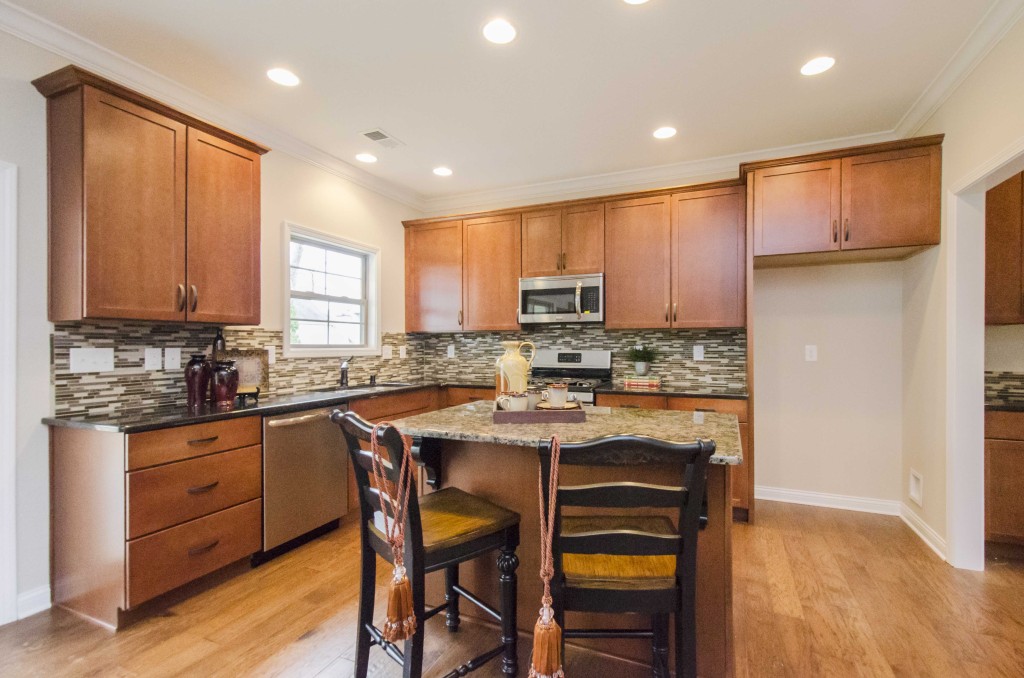 ---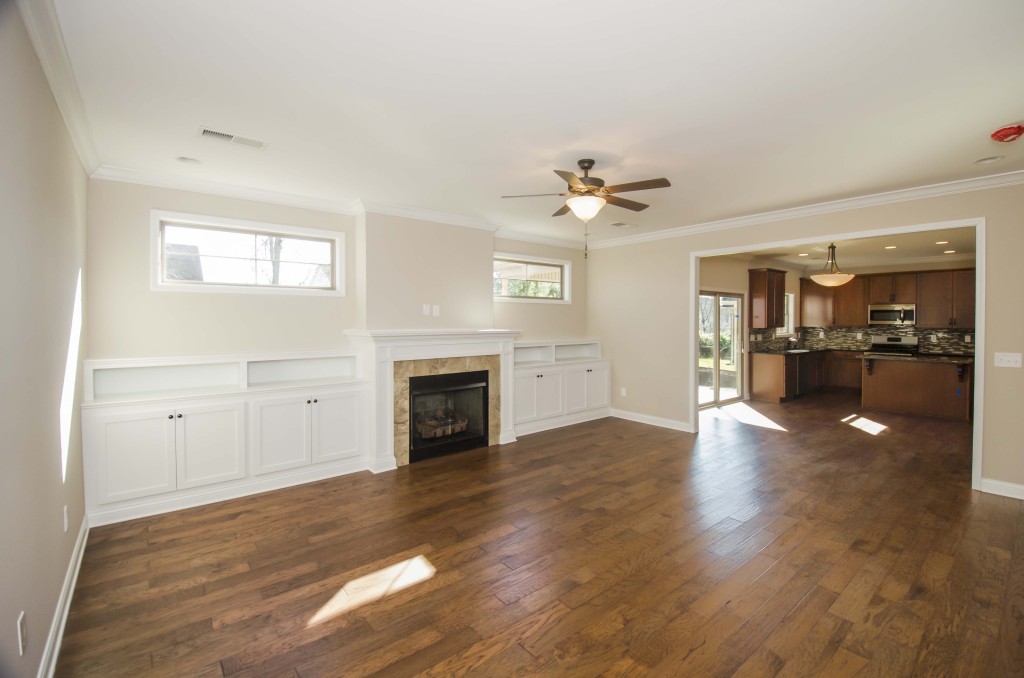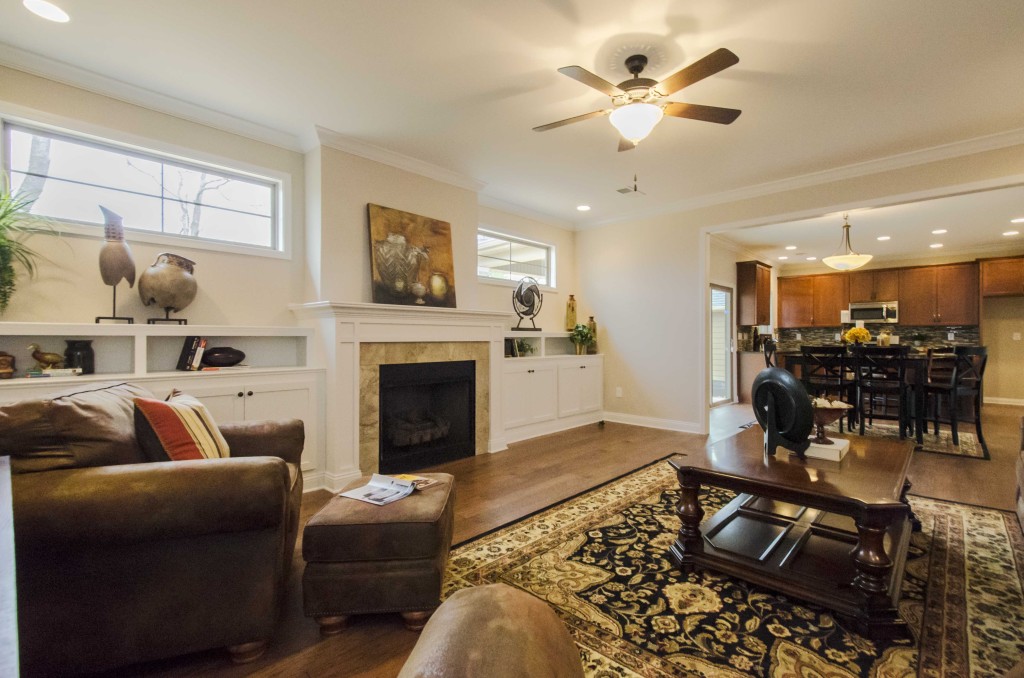 ---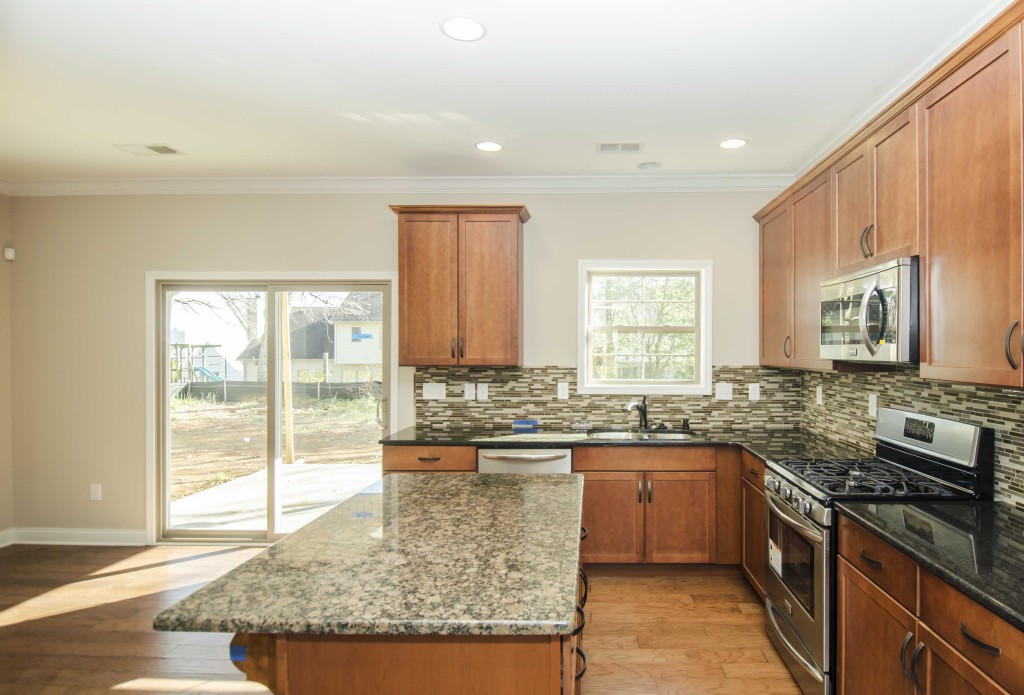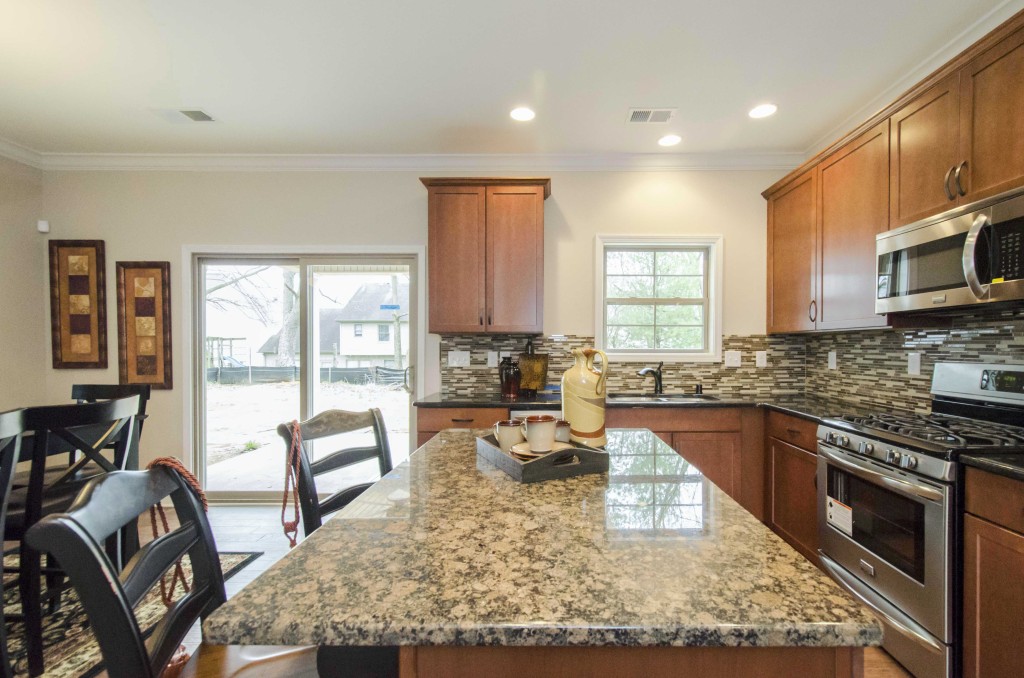 ---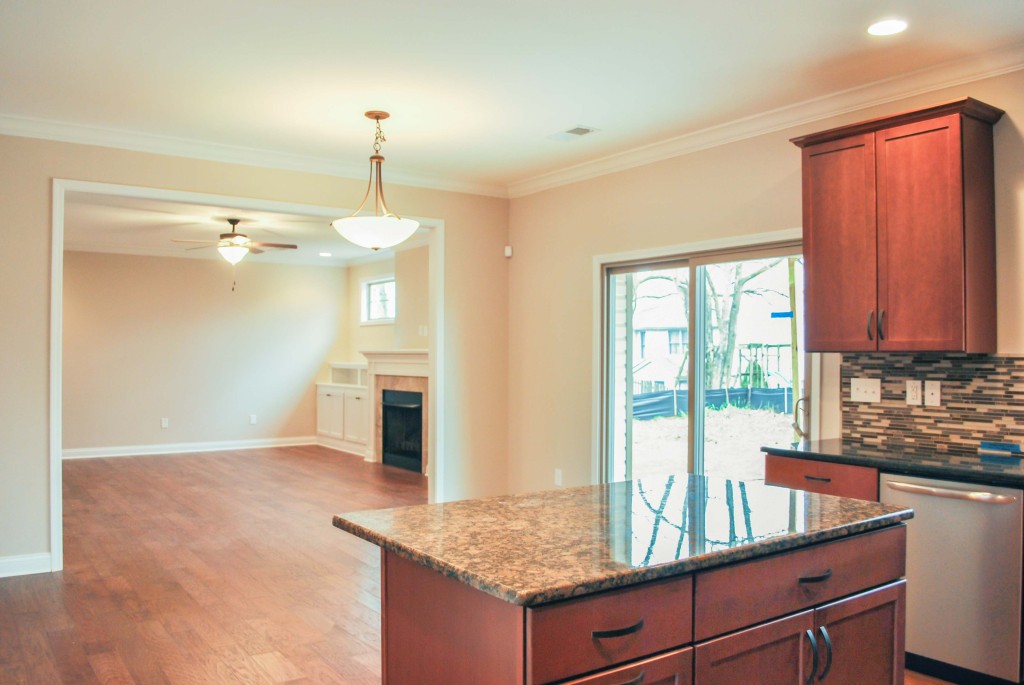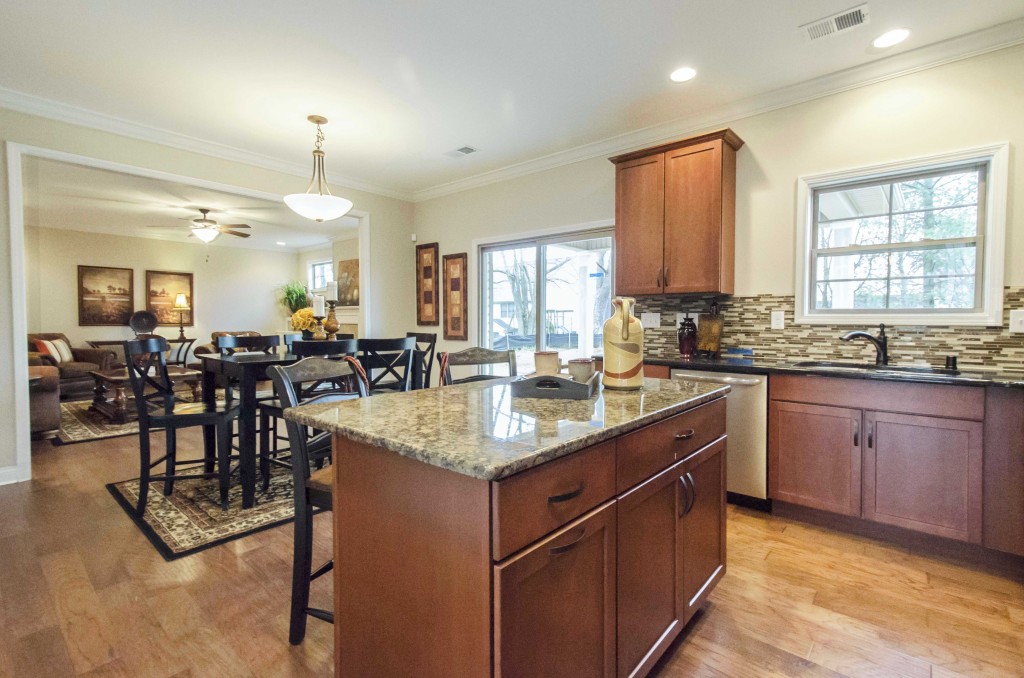 ---